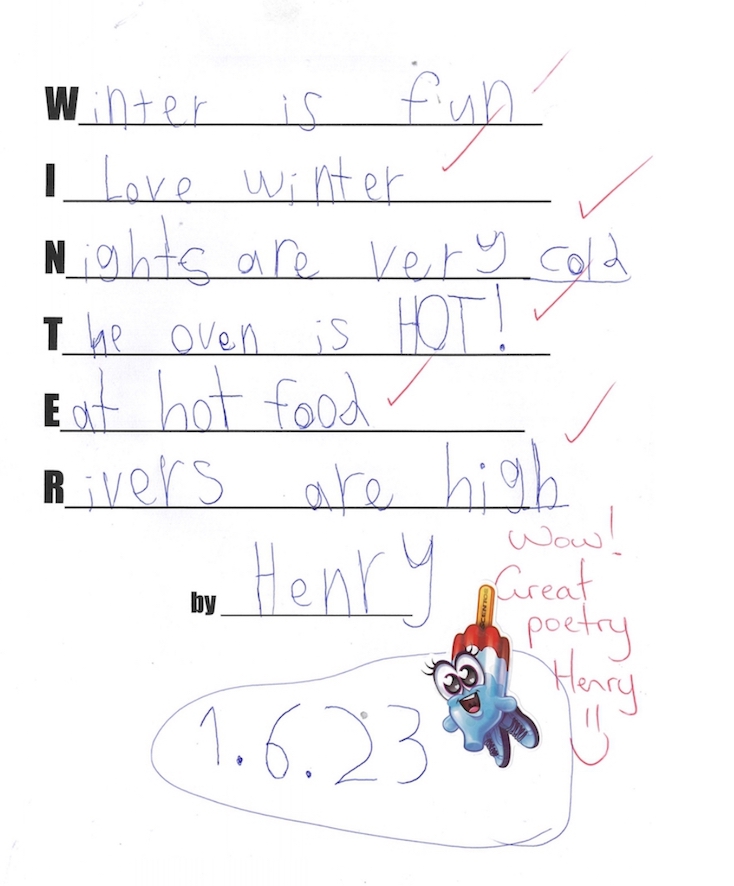 Literacy:
You can help your child's learning every day, by supporting and encouraging them, and by being excited with their learning.

Here are some ideas

from the Ministry of Education website to keep them developing their literacy skills at home. Have a look at the year group for your child and have fun.
Manawatu Mathex: South Makirikiri School students will be participating in the Manawatu Mathex competition on Thursday 17 August 2023. Mathex is a challenging and fast-paced mathematics contest where schools from across the region compete against each other in teams to answer questions as quickly as possible. For more information, please click here.
Supporting school maths (from the TKI website): Kia ora, parents and whānau, and thank you for supporting your child's maths learning at home. You probably know that the New Zealand Curriculum guides your child's teacher in planning the mathematics that your child learns in the classroom. So when you've visited your child's classroom, you will have seen that there is much more to maths than just remembering times tables and doing sums. While these are still very important, your child also needs to be able to see patterns, to locate themselves and find their way, to know about the shapes that make up the spaces around them, to measure things, to tell the time, and to understand graphs, facts and figures that are so much a part of our world now. Above all, they need to be able to use the maths they know in everyday situations. That's why your support is important and appreciated. So please don't hesitate to ask your child's teacher about how you can best help your child. In the meantime, here are some resources to help you connect with the maths that is happening in the classroom.
Mathematics and Statistics: The mathematics and statistics learning area has been refreshed as part of the wider changes to The New Zealand Curriculum. Te Poutāhū has engaged widely with the education sector in developing this learning area and now has a final draft. There may be some final adjustments before the fully refreshed NZC is ready to be implemented from the beginning of 2027. Supporting resources and material to help teach mathematics and statistics are also being developed and will be ready in Term 3 2023. The refreshed learning area can be downloaded here.
Learn te reo Māori: Learning te reo Māori helps students to grow as learners. They discover more ways of learning, more ways of knowing, and more about their own capabilities. They may become more reflective as they compare what they know of their first language with what they are learning in te reo Māori. They ask questions and challenge themselves. They learn how to learn. Studies show that students who speak more than one language perform, in a number of ways, at higher levels than those who speak only one. For more information regarding curriculum guidelines, click here.
Here's a link to get you started: www.nzhistory.net.nz/culture/maori-language-week/100-maori-words​
Other Links
www.lifeeducation.org.nz
www.funbrain.com
Homework Help
www.ask.com
www.google.co.nz
Saying Safe Online
www.netsafe.org.nz/