Our school library is a central hub supporting every student and staff member, as well as parents and whānau. The library combines several elements — library staff, resources, and space. Each of these plays an important part in supporting teaching and learning. School libraries are most effective when these elements combine to form an integrated whole.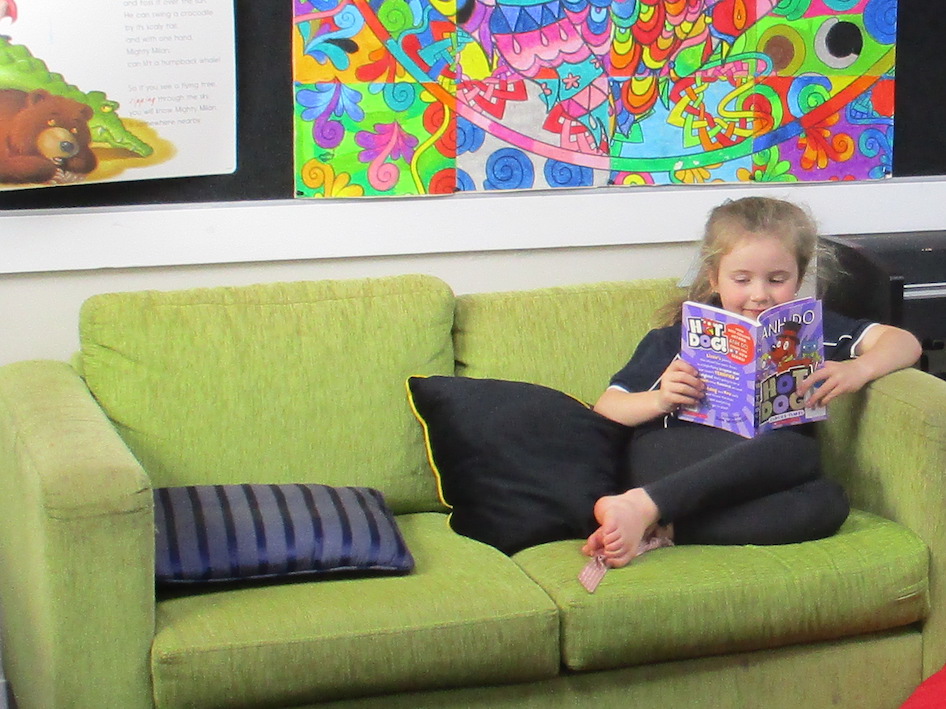 An effective school library:
improves student outcomes — collections developed for our unique school community enrich reading and learning programmes

welcomes people in — our library is a safe place, that values and includes students from different cultures and backgrounds

brings people and information together — connections with other libraries and information sources enhance our library's collections and help our library staff help users find what they need

embodies the principles of 'learner agency' — students having the independence to choose their own reading, and to find resources that help them develop their interests and strengths at their own pace

helps close the education gap — for students who might otherwise be disadvantaged, our library can provide access to the stories, information, and technology they need.
Create Happy online magazine
Create Happy is an award-winning magazine created by youth for youth, right here in New Zealand. They released their fifth edition this week. The magazine is on a mission to revolutionize journalism by focusing on heart-first reporting and promoting topics that are important to young minds, all while showcasing the inspiring achievements of youth across the country.
Tots to Teens Magazine – Aotearoa's favourite parenting magazine
Their latest issue is jam-packed with content to help Kiwi parents. Click on the link for their latest magazine: https://issue2309.totstoteens.co.nz
Below: Our book character dress-up day was held on Wednesday, 23 August 2023. The costumes were amazing!