Something you may be interested in from Rangitikei College
This term at the College we will be running a Fun Run/Walk Series. We felt this could be an opportunity for children as well as their families to come together and get moving. We all know fitness is more fun with friends and family!
The series will run for 5 weeks from May 30. For five Sundays we are inviting the community to join us at 2:00 pm on our back field and complete as many laps of our cross country course as they like. We will offer to time individuals and tea and cof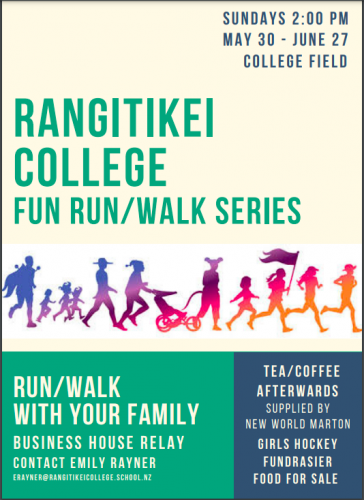 fee will be served afterward
s, compliments of New World Marton.